CRYSTAL RETINAL™ 20
Crystal Retinal 20
Stable Retinal Night Serum Ultra-Strength Vitamin A
A high-performance anti-ageing serum for those looking to boost the results of Crystal Retinal 10.
Use at night twice a week, then three times a week. STOP using a reduce frequency if your skin becomes red/sore.
Where you have purchased Medik8 Crystal Retinol and which level you have reached.
OR Which Retinol products you have used previously and confirm that you have had no reactions.
NOTE: This product will not be dispensed until we have received an email answering the questions above.

NO ARTIFICIAL FRAGRANCE
NO SYNTHETIC COLOURS
PARABEN FREE
NO PHTHALATES
VEGAN FRIENDLY
ALCOHOL FREE
CRUELTY FREE
FAST DELIVERY
Out of stock
Compare
Before & After
REAL RESULTS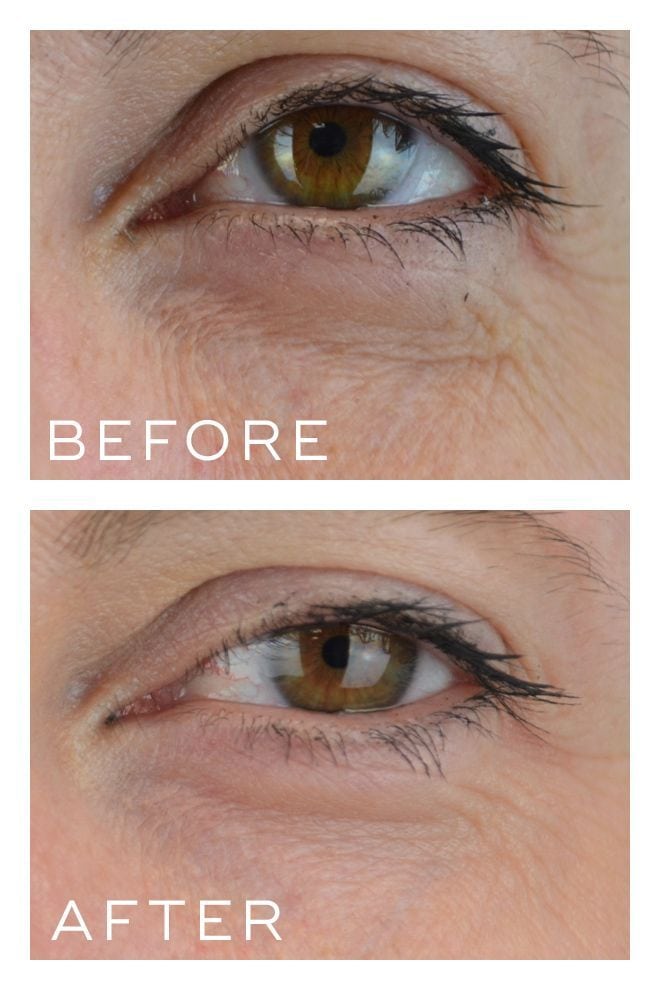 How it works
Clinical-grade vitamin A, otherwise known as retinoic acid, is an exceptionally powerful skincare ingredient for youthful-looking skin. Highly potent and wildy efficacious, it is able to trigger cellular regeneration and collagen production to fight all visible signs of ageing. Retinoic acid is only available with a prescription, but vitamin A is available over the counter in the form of retinol skincare products.
Retinol has similar effects to retinoic acid, however it must first be converted to retinaldehyde and then to retinoic acid to be used by the skin. Crafted with retinaldehyde, Crystal Retinal requires just one conversion to retinoic acid. This means that it is able to produce results comparable to retinoic acid up to 11 times faster than classic forms of retinol.1 The advanced active is carefully encapsulated in a crystal structure that is broken down by the skin's natural enzymes when topically applied. This ensures maximum stability and absorption while allowing the vitamin A active to be released gradually into the skin while you sleep for minimal irritation. Combined with hydrating hyaluronic acid and skin-soothing vitamin E, Crystal Retinal targets fine lines and wrinkles for smooth and visibly youthful skin. Unlike other forms of vitamin A, retinaldehyde boasts direct, powerful antibacterial properties. This allows it to target acne-causing bacteria; promoting a healthy, visibly clear complexion.
1 G. Seigenthaler et al., Biochemical Journal, 1990, 268, pp 371-378
Key ingredients
Encapsulated Retinaldehyde – Proven to work up to 11 times faster than retinol, retinaldehyde is a revolutionary new form of vitamin A that targets fine lines and wrinkles, pigmentation and uneven skin texture.
Hyaluronic Acid – With a unique ability to attract and retain more than 1,000 times its own weight in water, hyaluronic acid draws moisture from the surrounding atmosphere into the skin, leaving the complexion feeling both nourished and supple.
Vitamin E – An oil-soluble antioxidant, vitamin E can quench free radicals on the skin while stabilising retinaldehyde for optimal power.
Glycerin – As a natural humectant, glycerin traps water within the skin to leave it hydrated and comfortable.
PROFESSIONAL TREATMENTS
Boost the results of Crystal Retinal
Visit a Medik8 specialist for a detailed skin consultation and experience one of our relaxing anti-ageing facial treatments.
Age Defying Facial
An indulgent age-defying treatment that infuses skin with Medik8 core actives, vitamin C and vitamin A, to reveal a glowing, more youthful appearance.
Age Peel™
A potent chemical peel that targets fine lines, wrinkles and skin imperfections to uncover a more youthful-looking complexion.