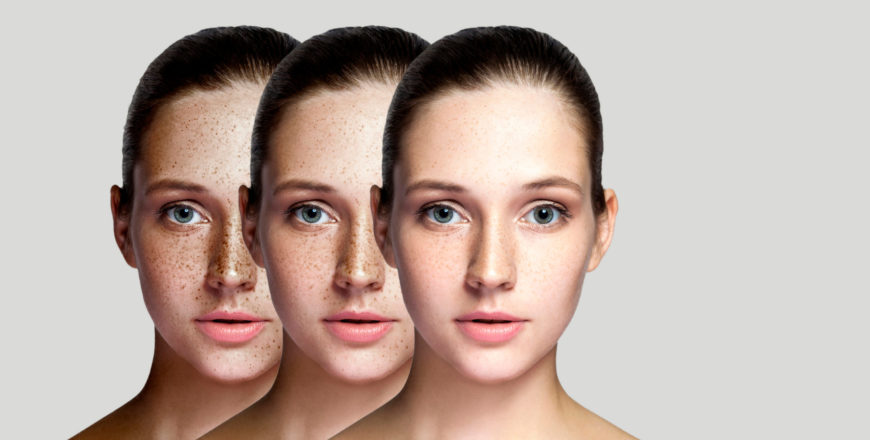 It's that time of the year…Treat Pigmentation & even out skin tone
With the clocks turning back, the evenings drawing in and temperature dropping now is the best time of the year to treat pigmentation and even out your skin tone.  
Combat dark spots before our skin's arch-nemesis – the ???? – re-appears in the warmer months and makes them darker and larger. 
Whilst pigmentation is harmless it is very common and many of us like to even up our skin tone. 
So our Aestheticians have rounded up the best products to treat hyperpigmentation. 
Obagi Nu-Derm Ultimate Home Skincare Kit with 4% hydroquinone. (You have to accept that weeks approx 2-8 you will be peeling and red) This is prescription only, please click here to complete Obagi registration and consultation. 
ZO Brightening Programme and Texture Kit
A multi-product, skin therapy system designed for the visible treatment of hyperpigmentation appearance without the use of hydroquinone.
Available in 4 step-up strengths, from entry-level to retinol pro. Medik8's Vitamin A formula works up to 11 times faster than standard retinol with outstanding results! 
DermaQuest SkinBrite Retinol Brightening Serum 
Refine and rejuvenate your skin, lifting dark spots and discolouration due to acne, sun damage and melasma.
Colorescience Even Up® Corrective Kit 
Featuring a 3-in-1 proprietary formula, this Kit provides a customized skin care regimen designed specifically to address conditions commonly associated with brown spots and hyperpigmentation.