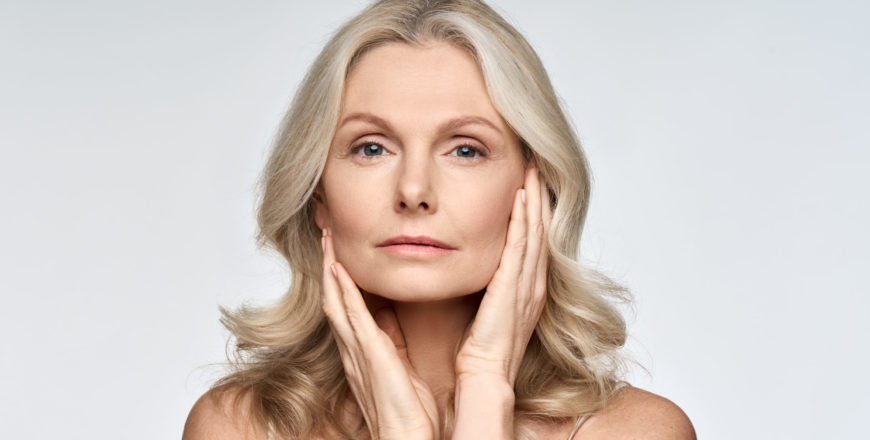 Suffering with Menopausal Skin? New launch at SkinAddict…. Emepelle
A Sisterhood here at Skinaddict 
Davina McCall, Michelle Obama and Zoe Ball – what have they all got in common? Probably lots, but we're referring to the fact they are all strong, inspirational women who have frankly spoken about menopause in the limelight. 
Menopause is a phase we ladies will all be affected by at some point. Only now are we learning more about it and understanding what we can do to make this time more "normal" and how we can support our bodies through it. 
We'd therefore like to introduce you to Emepelle, featuring unique MEP Technology®, which provides everything mature skin needs in just two products. So, you no longer need to layer multiple anti-ageing creams.
For best results use Emepelle Serum in the day. It is light-to-touch and silky making it ideal to use under make-up. With a host of active ingredients, including antioxidant protection, it helps reinvigorate the natural functions of skin affected by menopause – all in a fast-absorbing, oil-free formulation.
In the evening use, the luxurious and restorative Emepelle Night Cream harnesses skin's natural night-time repair activities to promote vitality and luminosity. This rich moisturising cream for menopausal skin contains a unique blend of powerful ingredients, including retinol, to reinvigorate skin while maximising hydration and nourishment.
ENVIRON CIT ROLLER is an amazing complementing product you can add alongside Emepelle. It will enhance the use of your existing products, allowing deeper penetration as it creates little tunnels which let the products get to where they need to quickly. Using the roller, therefore, gets better results and assist with lines, wrinkles and open pores. You can use the roller a couple of times a week, building up gradually. Earlier this year as part of her outstanding treatment programme Judy Murray underwent micro-needling to help her look years younger! 
Top tip: Hormonal changes can weaken your bones and as you age your skin gets less efficient at making Vitamin D, which is important for bone health. Make sure you eat enough calcium and foods such as oily fish, eggs and cod liver oil.