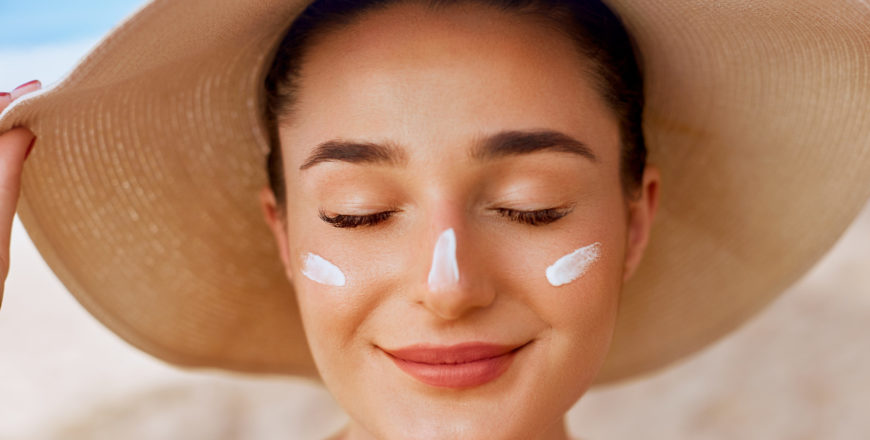 Obagi in the Sun ☀️
"We're all going on a summer holiday…" ok reality is we're probably not going abroad this year but the weather in England is set to deliver for the rest of this month! Hurrah!
Question is, do you love the sun? Or are you more of a shade seeker? Or do you relish spending time outdoors enjoying gardening or water sports? Whatever you are, we've got you covered. (Literally! in the best products)
One of the questions we get asked a lot is, "can I still use my beloved Obagi during the summer?" Yes, of course. Making a few small changes to your skin transformation protocol can help maintain, and even enhance, your results through the warmer months!
Hydrate!
Hydrate Facial Moisturiser contains ingredients such as Avocado Oil and Mango Butter, helping to combat dryness without clogging pores. A natural approach to ensuring your skin gains 24-hour hydration for naturally beautiful skin.
For oily skin, we recommend applying Daily Hydro-Drops, a lightweight hydrating product to ensure your skin is healthy and hydrated. Experience the purest form of key ingredients suspended as beautiful individual droplets.
Rejuvenate 
Vitamin C is a must-have on your summer shelf. Professional-C® Serum contains the most efficacious form of Vitamin C and is formulated with different strengths of L-ascorbic acid to suit different skin types.
Refine 
Retinol 1.0 refines the appearance of skin texture and tone for healthy-looking skin with minimal irritation, plus it's non-acnegenic, dermatologist tested and hypoallergenic!
Cleanse and treat
During the summer we sweat more and our oil production increases which can mean clogged pores. CLENZIderm M.D.® Foaming Cleanser has been specifically formulated to treat acne where it starts with key ingredients like Benzoyl Peroxide and Salicylic acid!
Transform
In as little as six weeks, you will begin to see a difference with Nu-Derm System. Your healthy skin will be smooth, clear, firm, resilient, naturally moist… beautiful.
The Obagi Nu-Derm System is structured to maximise results with the products divided into four action areas:
Prepare- Removes impurities and adjusts pH to prepare your skin for the optimal penetration of therapeutic ingredients.

Correct – Repairs damage to skin cells, correcting hyperpigmentation, uneven skin tone and roughness, enhancing the penetration of ingredients.

Stimulate – Repairs damage to deeper layers of your skin and restores elasticity by enhancing collagen and elastin production.

Protect – Protects newer, healthier skin and prevents further damage from harmful UVA and UVB rays.
Click here to complete our medical consultation form to be approved for Obagi products
It's important to continue with Obagi through the summer but we advise you to stop using Tretinoin and Exfoderm in sunny climates. The rest of the Nu-Derm Kit can be used to suppress melanocytes producing pigmentation, so do continue to use Clear Rx or Fx.
Click here to learn more about using Nu Derm in the sun.