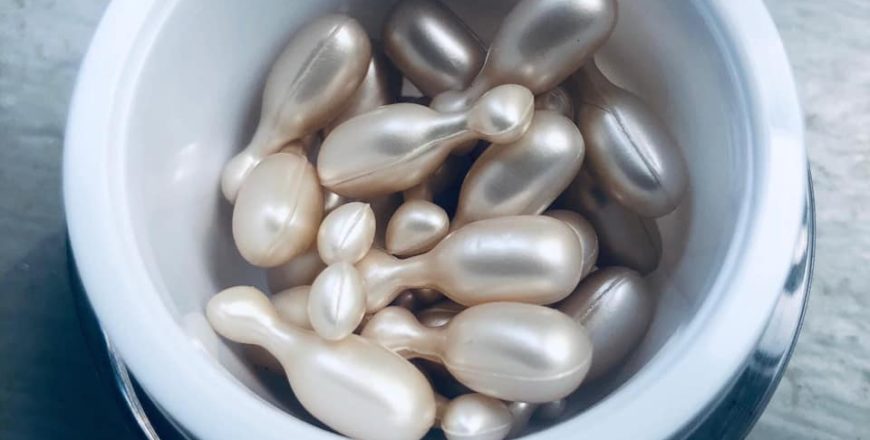 Stay Hydrated Week – Head to Toe Hydration Tips
With the weather being so glorious recently I have been drinking a lot of water (and the odd G&T) but did you know that 20% of our fluids come from food? I hadn't guessed that it was this high, which got me thinking that staying hydrated shouldn't just be about drinking water and non-alcoholic drinks. Healthy foods can not only keep you hydrated but they work on a deeper level to keep your skin smooth and supple.
So here are a few ingredients, that you may already have in your kitchens, that will feed your skin from within and have been proven to help dehydrated and dull skin.
AVOCADOS
Hands up if you like avocados? They have pretty much taken over, haven't they?! From smashed avocado on toast to green goddess smoothie bowls, to delicious chunky guacamole, it's no wonder we can't get enough. Like nuts, avocado is rich in vitamins and packed full of other vitamins, minerals and mono-saturated fats which keep the skin moist and supple. This versatile fruit is crammed with antioxidants as well as biotin (vitamin B) which is essential for healthy skin.
BANANAS
Brimming with potassium, which is an important electrolyte, this favourite snack contains 75% water! This is why lots of us reach for a banana post-exercise. One of the reasons we may feel dehydrated is down to an imbalance of electrolytes in our bodies, so eating potassium should help the symptoms.
Have you ever been in isolation if you haven't made banana cake? I certainly have been following the trend but I also discovered that you can make the most delicious banana ice cream using just one ingredient. Yes, you've guessed it – just bananas. Simple peel and chop a ripe banana and place it in an air-tight container before popping it in the freezer overnight. Once frozen take out your trusted food processor and blend, and scrape down, then blend again until it is mushy (technical term) and scrape down. Continue blending and scraping until the blended banana turns to a creamy texture. Then hold off from digging in as now you need to put it back into the container and freeze. Of course, you can add a splash of milk, choc chips or nut butter if you want an extra tasty treat!
RADISHES
At the beginning of lockdown, my mum bought round loads of seeds and compost to encourage me to make use of my garden pots. Previously I have been unsuccessful but maybe, thanks to lockdown and decent weather, I have managed to spend the time tending to the seedlings and can now reap my rewards. One of the foods I grew was radishes, which are so tasty! They are 95% water, almost as much as iceberg lettuce, so are great to prevent dehydration. Apparently, folk medicine considers radishes to be a cooling food and people swear by their heat-dissipating properties. Delicious in Asian dishes and salads, give this underrated veg a try!
Does your skin still need an extra boost? You may need to look at supplements and skincare products to help, no need to despair. Here are a few suggestions from our clinical only ranges.
ADVANCED NUTRITION PROGRAMME SKIN OMEGAS
Bought to you by the Advanced Nutrition Programme, a premium range of supplements that support healthy skin and enhance your overall wellbeing, it is no wonder why this booster is a best-seller. Skin Omega+ helps to nourish dry skin, give you a luminous glow and act as an internal moisturiser.
Simply take two each day and you will see results after just a few weeks. This clever cocktail of vitamin A, omegas 3 and 6 fatty acids, EPA (an important omega 3 fatty acid) and GLA (an important omega 6 fatty acid) made from evening primrose oil works to minimise excessive sebum production while upping the skins moisture content to improve the appearance of inflamed, blemish-prone and lacklustre complexions.
ANP hold a Friend of the Sea certificate, so their omega 3 is sourced using methods that conserve marine habitats and resources. It does not contain dairy products, yeast, artificial colourings or flavourings, or gluten-containing ingredients.
PRODUCTS
Here's a top tip – It is crucial to apply your moisturiser at the right time — when your skin is still moist.
Depending on the product packaging; if it's in a pump dispenser, use 2 full pumps to do the whole face and neck.
If the product is in a jar, use no more than a 20 pence size amount of moisturiser. Gently pat into the skin or massage in an upwards motion. If you have any residual product apply to the back of the neck, chest or back of your hands.
If you wiped away all the water post-cleanse, spray a hydrating facial mist such as Jane Iredale's Hydrating Mists and then reach for your moisturiser.
WHAT IS HYALURONIC ACID AND WHY ARE OUR PRODUCTS THE BEST?
So you want to know how to keep your skin plumped like a peach. Or do you need to find a friendly way to erase those fine lines? I spoke to our Head Aesthetician Ruth who said the answer is Hyaluronic Acid! Below is a post that she has written to explain why…
Hyaluronic Acid has become a BIG name in the beauty world, but like a lot of products – not all are created equally and will not give the same results. So, I want to debunk why our products are the best on the market for quenching your skin's thirst.
This magic ingredient, Hyaluronic Acid, is found in your skin naturally but almost everyone (men included!) is dehydrated. So below, due to several requests by clients, I have listed a collection of great products to help you to live your best glowing life!
The best products contain different sized molecules; the smaller ones penetrate to the deeper layer of the skin whereas the larger ones have instant visible results on the surface. Our DERMAQUEST and MEDIK8 B5 SERUMS and ENVIRON HYDRATING SERUM all have multi-sized molecules and therefore deliver those immediate and long-lasting benefits.
Serums are great to keep your skin's thirst quenched on a daily basis, but if you are after a weekly hydrating treat, MEDIK8's BIO CELLULOSE SHEET MASKS offer luxurious pick-me-up for your skin, leaving it feeling fresh, dewy and plumped.
In the evening I'd recommend you try ENVIRON HYDRATING CAPSULES which are packed with hydrating ingredients, as well as Vitamin A, an essential skin nutrient. Use a capsule a few times a week to keep your skin at peak hydration, or use every night as an intense course for re-plumping the skin.
Now you know what this incredible ingredient can do, I'm sure you can't wait to try it!