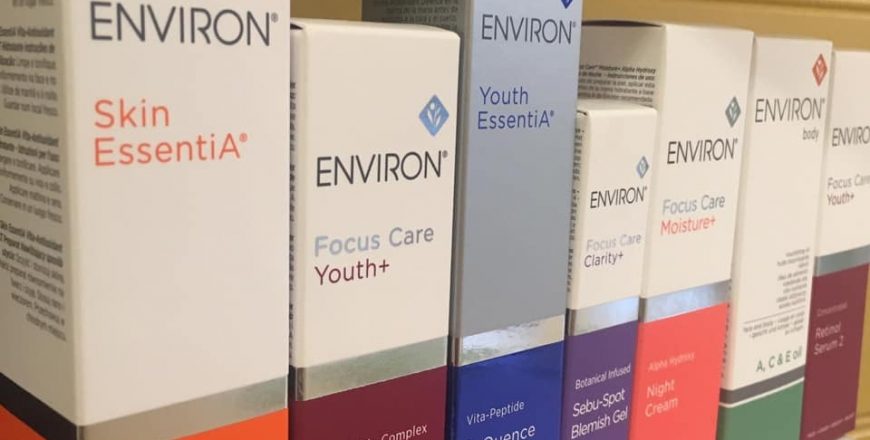 How To Make Your Skincare Products Last Longer
Everyone wants to get the most out of their skincare products. It can sometimes feel a little daunting, having a whole new skincare regime, remembering what order to use products; do they go on in the morning or evening? And how frequently do you need to use them?
We're here to make your home care routine a little easier. A 'cheat sheet' of how much of each product to use. Although this is a good starting point to understand how much (or little) of each product to use, each brand is unique and may have its suggested way of using their products, so do take note of your Aesthetician's advice.
Eye Makeup Remover
Using damp cotton pads will make your product go further. Apply a small amount of product to the pad (shouldn't be dripping) Press on to the eye and hold for 30 seconds, gently massaging the lashes, then in small movements wipe away your eye makeup.
Pre Cleanse (Oil)
These tend to be very runny. The best way to not waste any product is to hold the open bottle flush against your palm and tip it over to allow a small amount of product to transfer onto your hand. Massage all over the face and neck for a minute, applying more product if needed. Then remove with a clean, damp face cloth. Alternatively, you can invest in a pump, which you can remove and use on your new bottle once you have finished.
Cleanser (Cream)
A 5 pence / large pea size will be plenty to cover your whole face and neck. Apply on dry skin to make the most of any active ingredients, massage for a minute then remove with warm water or a clean, damp face cloth.
Cleanser (Gel or Wash)
Dampen hands and face with warm water, apply a 5 pence size into the hand and massage all over the face for a minute, rinse clean with warm water.
Toner
Similarly to the eye makeup remover, applying a small amount to a damp cotton pad will reduce the amount of product wastage. Sweep the pad over the face and neck (if you are removing any residue makeup you need to be more thorough in your cleanse)
Eye Cream
Use the size of a grain of rice to do both eyes. Apply to your ring finger, then transfer half the product to the ring finger of the other hand. Tap very lightly across the orbital bone from the inner eye to the temple, then across the brow bone from the centre outwards.
Serum
Depending on the consistency and applicator; use 1 pump for a creamier texture and pat across the whole face and neck. For an oiler serum, use 5 drops, one on the forehead, one on each cheek and one on either side of the neck, then gently massage in.
Moisturiser
Again depending on the product packaging; in a pump dispenser, using 2 full pumps will be sufficient to do the whole face and neck. In a jar, use no more than a 20 pence size amount of moisturiser. Gently pat into the skin or massage in an upwards motion. If you have any residual product apply to the back of the neck, chest or back of your hands.
SPF
Following the same guidelines as a moisturiser, we recommend applying SPF to any unclothed areas of skin (ears, hands, back of neck etc)
Following these simple guidelines will ensure you get the most for your money from your skincare products and reduce any unnecessary waste.