SkinAddict Clinic
SkinAddict Clinic
SkinAddict.co.uk is the UK's leading retailer of advanced skincare products, and we've just opened a brand-new skincare clinic & retail store in Tunbridge Wells!
Not only will you be able to purchase all our best-selling products, but you can now also book in for Observe Skin Scan and treatments with Skin Nurse Specialist Sam and Aesthetician/Therapist Maisy. 
Maisy's NEW treatment menu includes several new results-driven & pampering facials, massage treatments plus lash and brow treatments to ensure you leave feeling your absolute best!
Due to demand from patients, who are parents, and teenagers themselves, we will also be launching our Teen Clinic to welcome those aged 13-19 in for facials to treat problem prone skin, to educate them on skincare plus relaxing massages to help with stress and anxiety.
You can book in for advanced skin technology treatments below or by giving us a call on 01892 240120, or simply popping into SkinAddict.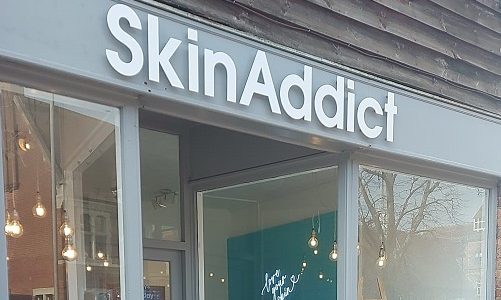 Ultimately, it's our mission to dispel all skin misconceptions and provide our clients with healthy skin.
Our ethos at SkinAddict is to share our access of multiple clinic only brands, which has been built up by our founder Samantha Clarke. Every brand has its hero products, and we always encourage our clients to mix and match with brands when it comes to their skincare routine. Similarly, it's always a good idea to change your skincare products regularly to prevent a tolerance being built up, switching brands stimulates your skin again and keeps your skincare routine working it's best.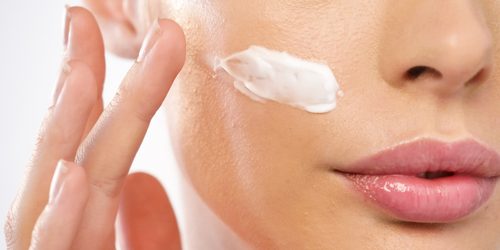 Product Range
As previously mentioned, you'll be able to purchase our best-selling products in-store! Below is a guide categorising our available branded products into skin types and purposes, allowing you to find what you need with ease. Browse our selection here:
Obagi
Obagi Hydrate – £42
Suzan Obagi Wipes – £32
Clenziderm Cleanser – £34
DermaQuest
Essential cleanser – £29
Essential B5 Serum – £63
Medik8
Daily Radiance Vitamin C – £55
Eye/Lips Micellar Cleanser – £13
Hydra B5 – £39
Hydra B5 Intense – £54
Night Retinol Vitamin A – £44
Physical SPF 50 – £37
Surface Radiance Cleanser – £18
Obagi
Obagi Nu-derm Gentle Cleanser – £49
Obagi Nu-derm Foaming Cleanser – £49
Blend FX – £98
Exfoderm – £82
ZO
Gentle Foaming Cleanse – £41
Hydrating Cleanse – £41
Exfoliating Polish – £61
Complexion Renewal Pads – £52
Daily Power Defence -£121
Daily Skincare Program Kit – £109
ZO
Exfoliating Cleanse – £41
Daily Power Defence -£121
Medik8
Balance Moisturiser with Glycolic Activator – £45
Medik8
Clarity Peptides – £40
Eyelift Peptides – £38
Gentle foaming Cleanser – £18
Liquid Peptides – £45
Press and Glow – £24
Calm wise Soothing Cleanser – £22
ZO
Gentle Foaming Cleanse – £41
Clarity Peptides – £40
Eyelift Peptides – £38
Gentle foaming Cleanser – £18
Liquid Peptides – £45
Press and Glow – £24
Calm wise Soothing Cleanser – £22
Obagi
Hydro Drops – £68
Obagi Hydrate Luxe – £68
Cleanse FX – £95
Elastiderm Eye Serum – £96
Elastiderm Eye Cream – £96
Professional C 15% – £97
Professional C – 20% – £108
Sunshield Matt SPF – £66
Retinol 1.0 – £64
Environ
Vita-Peptide Eye Gel – £57
AVST – 1-3 – £48
AVST – 4-5 – £55
Starter Kit – £95
Focus CIT-£34
Medik8
Advanced Night Restore – £54
Advanced Night Eye – £36
ZO
Hydrating Cleanse – £41
Exfoliating Polish – £61
Complexion Renewal Pads – £52
Retinol Skin Brightener 0.05% – £138
Daily Power Defence -£121
Growth Factor Serum – £118
Skin Wrinkle and Texture Repair – £133
Firming Serum – £149
Daily Skincare Program Kit – £109
Anti-Ageing Kit (Phase 2) – £176
DermaQuest
Peptide Glyco Cleanser – £29
Peptide Eye firming serum – £75
Stem Cell Cleanser – £40
Stem Cell Eye Lift – £60
Stem Cell Tinted SPF – £55
Obagi
Clenziderm Cleanser – £34
Suza Obagi Acne Wipes – £32
Medik8
Sleep Glycolic Overnight Peel – £35
ZO
Exfoliating Cleanse – £41
Exfoliating Polish – £61
Complexion Renewal Pads – £52
Oil Control Pads – £57
Acne Control – £64
Skin Wrinkle and Texture Repair – £133
Daily Skincare Program Kit – £109
Complexion Clearing Program Kit – £136
DermaQuest
Complete Dermaclear Collection
Mini Pumpkin Mask – £32
Obagi
Professional C 15% – £97
Professional C – 20% – £108
Sunshield Matt SPF – £66
DermaQuest
C Infusion Cleanser – £33
ZO
Exfoliating Cleanse – £41
Exfoliating Polish – £61
Complexion Renewal Pads – £52
Bright Alive – £117
Retinol Skin Brightener 0.05% – £138
Daily Power Defence -£121
Skin Brightening Program Kit – £166
ZO
Gentle Foaming Cleanse – £41
Rozatrol – £90
Medik8
1 – £35
6 – £59
10 – £79
20 – £89
C-Tetra – £39
Intelligent Retinol Eye TR – £21
Intelligent Retinol
3 – £33
6 – £39
10 – £45
C-Tetra Intense Vitamin C – £53