NIGHT RITUAL VITAMIN A™
Previously known as Retinol 1TR™.
Wake up to renewed skin with Night Ritual Vitamin A. This rich, rejuvenating vitamin A cream melts upon application, delivering a powerful anti-ageing complex deep into the skin. Working as you sleep, the delicately-scented cream strengthens as it nourishes to leave skin hydrated and visibly more youthful. The most effective ingredient in anti-ageing, vitamin A (aka retinol), improves skin texture, minimises the appearance of fine lines and wrinkles and balances uneven skin tone. Retinol also helps to decongest pores and regulate sebum production for a clearer looking complexion. The nourishing cream uses advanced Time Release Technology to deliver vitamin A into the skin gradually over time while being gentle on skin. At the same time, vitamin E and dragon fruit provide exceptional antioxidant protection against damaging free radicals accumulated through environmental damage throughout the day. The result is a smoother looking, more supple complexion that's noticeably radiant. That's why we consider all our retinol products: "intelligent retinol". Read more about what makes them so intelligent here.
What's changed?
An increase in retinol from 0.1% to 0.2%, the addition of dragon fruit extract.
NO ARTIFICIAL FRAGRANCE
NO SYNTHETIC COLOURS
PARABEN FREE
NO PHTHALATES
VEGAN FRIENDLY
ALCOHOL FREE
ZIPPER DONATION
CRUELTY FREE
Compare
Featuring
DRAGON FRUIT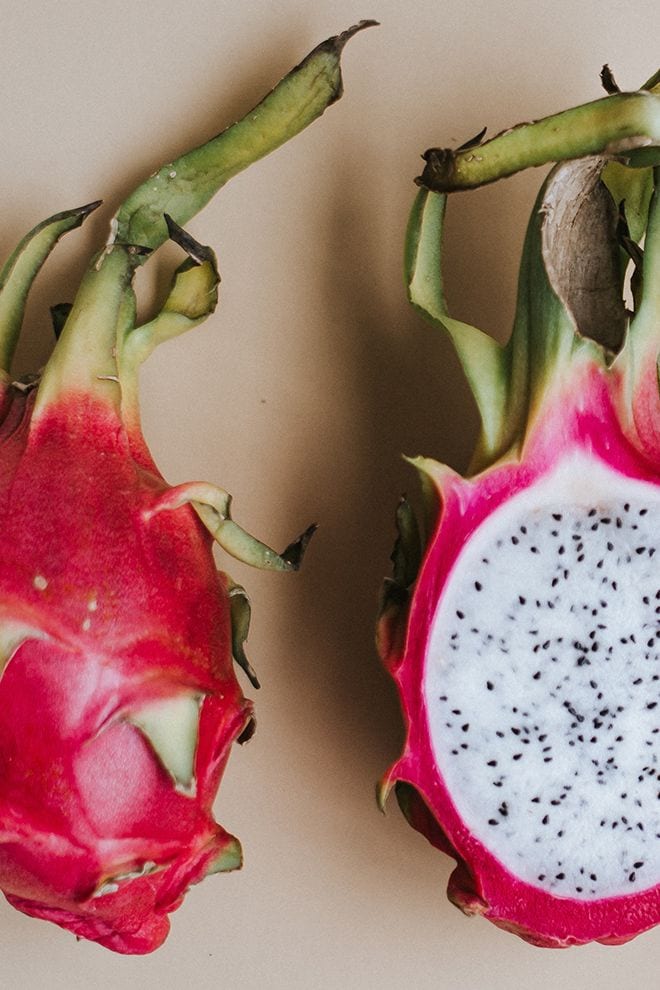 How it works
Overnight is the perfect time to nourish your skin as the skin cells are most active during the twilight hours. The skin cell regeneration cycle speeds up at night and DNA repair occurs most often in the evening. Medik8 harnesses and supports the skin's natural body clock in Night Ritual Vitamin A, containing 0.2% retinol to help stimulate collagen production and support cellular renewal. Arginine promotes the skin's healing to repair and rejuvenate the complexion. Meanwhile, dragon fruit extract firms skin using its natural sugars, and provides exceptional antioxidant power, leaving the skin nourished and protected ready for the morning. Read more about the technology in our vitamin A cream here.
Key ingredients
0.2% Retinol – Pure vitamin A helps to boost collagen levels and enhance the skin's natural regenerative cycle; leaving skin even and youthful.
Vitamin E – An oil-soluble antioxidant, vitamin E can quench free radicals on the skin while stabilising retinol for optimal power.
Dragon Fruit Extract – Derived from the night blooming cactus of Mexico, dragon fruit extract provides exceptional antioxidant protection while lifting and toning the complexion.
PROFESSIONAL TREATMENTS
Boost the results of Night Ritual Vitamin A
Visit a Medik8 specialist for a detailed skin consultation and experience one of our relaxing anti-ageing facial treatments.
Age Defying Facial
An indulgent age-defying treatment that infuses skin with Medik8 core actives, vitamin C and vitamin A, to reveal a glowing, more youthful appearance.
Age Peel™
A potent chemical peel that targets fine lines, wrinkles and skin imperfections to uncover a more youthful-looking complexion.